Review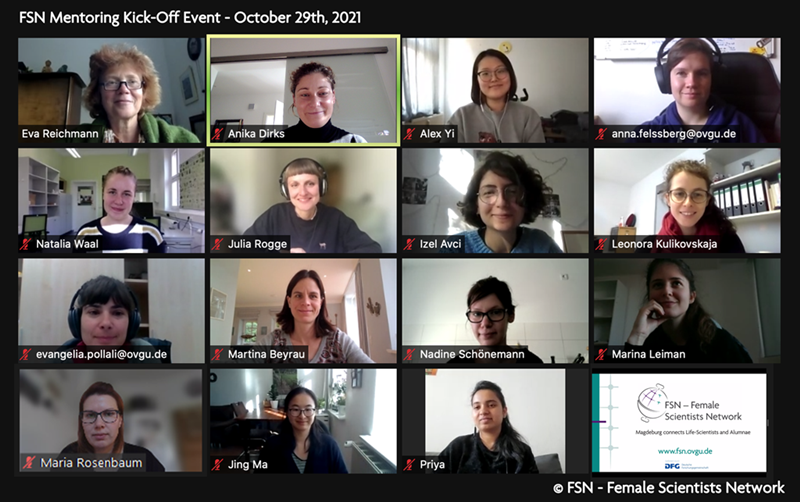 "Helpful", "motivating and inspiring" with "a lot of valuable information" is how participants describe the FSN Mentoring Kick-Off Event held on October 29th, 2021.
13 participants took the opportunity to learn about mentoring and the first steps required to build up a successful and purposeful mentoring relationship. The three-hour event was led by Dr. Eva Reichmann (beruf & leben GbR) - a trainer with many years of experience in accompanying mentoring processes. The event was rounded off by individual coachings, which can be booked individually by the participants to clarify expectations and/or questions about mentoring.
We are already planning an follow-up event! Information will be provided soon.
Feedback of participants
"Dear Anika, dear Maria, thank you so much for organizing this highly valuable mentoring program! The kick-off meeting was definitely helpful to orientate myself more."
"Dear Anika and Maria, Thank you very much for organizing the kick-off event, I enjoyed the conversations and received a lot of valuable information."
"Hallo Maria und Anika, vielen Dank für den Workshop am Freitag. Es hat mich wirklich motiviert und inspiriert. Gerne würde ich mir demnächst eine Mentorin suchen und freue mich über Unterstützung von eurer Seite."